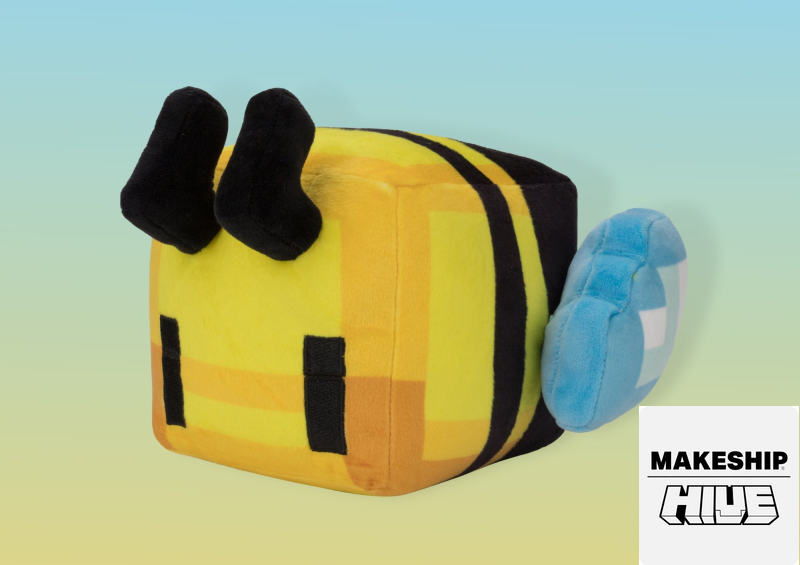 In collaboration with Makeship, The Hive is launching a limited edition plush! You'll be able to obtain our mascot Cubee starting December 17th, 2021.
Buy Cubee Plush on Makeship by clicking here!
Makeship will be handling this campaign from start to finish. This means that for any questions regarding your order, shipping, and other physical product questions you should reach out to Makeship Support.
This is a limited edition product. Once the campaign ends, you won't be able to buy the plush ever again.
What do I get for buying the Cubee plush?
You'll receive a physical 12cm-high plushie made out of Polypropylene Cotton and Plush Fabric. This plushie ships April 3rd, 2022, and usually arrives within 7-15 days.
Additionally, you will receive a code to redeem the exclusive in-game Cubee pet with matching avatar and hub-title. You will receive this code as the campaign closes, which is on or after January 15th, 2022.
Each order of Cubee plush comes with a code - if you order multiple plushies, you get multiple codes.
What does it cost?
Cubee Plush costs $25.99. Shipping is a flat $7.99. Makeship does not take responsibility for additional charges imposed by governments upon receiving any product. Please contact your local mailing service provider for specific details.
This price is set by Makeship and is the standard price for a single-run plush.
Can I buy it in my country?
You can check out Makeships shipping destination page HERE. Once the campaign is live, you can try adding the item to your cart, proceed to checkout and enter your address. This does not, in any way, commit you into making a purchase.
I have another question
Check out Makeships FAQ for more questions regarding ordering and shipping.